Eating out in Les Arcs
We've put together a short list of restaurants, cafés and après ski in Les Arcs area to help you to find a place to eat out on your ski day, or get together for après ski.
The list does not yet include Peisey-Vallandry.
We will extend on this list more and more, so please do return for up to date information. Let us know if you would like to be included.
Eating out, slope side in Les Arcs
Belliou La Fumee
Where: Pre Saint-Esprit, bottom of the Comborcière lift
What: Seafood, meat, grills and more.
Do book.
Telephone: +33 4 79 07 29 13
Open summer and winter.
Le Savoy
Where: Les Arc 2000, La Cime des Arcs
What: All day crepes and waffles.
Terrace and dining room. Lunch or dinner.  Non stop service Saturday and Sunday.
Telephone: +33 4 79 07 73 00
Website: www.lesavoy-restaurant.com
Les Chalets de l'Arc
Where: Les Arcs, at 2200 metres. Above Les Arcs 2000 and the bottom of the Varet lift, just off the marmotte piste. Accessible to skiers, mountain bikers and hikers.
What: Varied menu. From savoyard specialties, salads, soups or simple pasta.
Real wood ovens giving full flavour to many of the recipes. Home made bread. Sunny terrace. Bar available.
Open for lunch every day. Wednesday and Friday evenings. Winter and summer.
Telephone: +33 4 79 04 15 40
Website: www.leschaletsdelarc.com
Le Chalet De Candice
Where: Les Arcs 1800, bottom of the Chantel ski lift, opposite ESF office.
What: Traditional cuisine and Savoyarde specialities.
Telephone: +33 4 79 07 62 78
Le Chalet de l'Arcelle
Where: Les Arcs 1600. Bottom of the Combette piste take skiers left towards ESF.
What: Rib of beef, Savoyard specialties and crepes inside a traditional alpage chalet.
Open every day, noon and evening.
Website: larcelle.fr
Email: [email protected]
Le Sanglier Qui Fume Restaurant
Where: Les Arcs 1600, accessible by the Mont Blanc piste.
What: Local specialities as well as French classics such as steaks or boar (sanglier in French) and Asian cuisine. Set lunch menus.
Sunny terrace for a drink. Great views.
Open in winter and summer.
Telephone: +33 6 03 30 41 42
Chez Clarisse
Where: Les Arcs 1800
What: Rustic restaurant with a large terrace for lunch times or cosy interior to eat in the evening. Traditonal savoie food. Fondue inside large bread loaf.
Telephone: +33 479064834
Open winter and summer.
Mountain Snacks and Cafés
Wood Bear Café
Where: Les Arcs 1950. Bottom of the Cabriolet lift, walk through 1950 past Les Jardins de la Cascade residence. At EVO2 go straight on, you will see Wood bear café on the right.
What: Savoury tarts, homemade soup, sandwiches and toasties and other homemade snacks.
Open 8am for coffee through to aprés ski.
Telephone: +33 6 76 38 92 37
Meli's Snack
Where: Les Arcs 1950
What: Fast food to eat in or take away.
Telephone: +33 4 79 00 50 47
Mamie Crêpe
Where: Les Arcs 1800, Centre commercial des Vallards
What: Crêpes and gallettes.
Telephone: +33 4 79 07 23 88
L'Oz
Where: Les Arcs, at 2200 metres. In the new chalet along the Marmotte piste, near the Restaurant Les Chalets de l'Arc.
What: Fast-food menu.
Vibrant music and a cosy atmosphere. Sunny terrace for après ski.
Telephone: +33 4 79 04 15 40
Website: www.leschaletsdelarc.com
Les Arcs Après Ski
Bar King Mad (also known as BKM)
Where: 1800, walk through 1800 past ESF from the bottom of the Chantel lift. Turn right at Quicksilver.
What: Snacks including beef burgers, chicken burgers, nachos, wraps and salads.
British run bar and grill.
Comfy sofas on the sun terrace for food or drinks.
Open 9.30 am – 2am.
Telephone: +33 4 79 06 57 14
bar-kingmad.com
Latino Loco
Where: Les Arcs 2000, Place Haute
What: International, traditional and Savoyard cuisine. Tartare de boeuf, Burgers, fajitas, finger food to accompany aperitifs.
Bar and restaurant.
Opening from 5.00pm to 5.00am.
Telephone: +33 479 064 063
Website: latino-loco.com
Les Belles Pintes
Where: Arc 1950
What: Sandwiches and snacks.
Bar and restaurant. Irish décor. Screens for sports, darts board and pool table. Excellent selection of beers.
Open 11.00am – 1.00am
Telephone: +33 4 79 07 35 42
Off-piste evening meals
Le Kosy
Where: Bourg saint Maurice, Avenue du Stade
What: Traditional dishes (beaufort tart, fondue, raclettes), pizza, salads, sandwiches, duck, steak.
Modern restaurant. Formule du midi available.
Open 9.00am – 3.00pm, 6.00pm – 10.00pm. All year round.
Telephone: +33 4 79 22 21 36
Ski Roc
Where: Bourg saint Maurice, Avenue de l'Arc en Ciel
What: Great pizzas, burgers, salads
Sit on some up-turn snow shovels at the pizza counter and watch your pizza made. Can take away.
Open for mid-day and evenings.
Telephone: +33 479076931
Le Refuge
Where: Bourg saint Maurice, Grande Rue
What: Quality French and European foods. Menu changes.
A treat for the whole family.
Closed on Mondays.
Telephone: +33 4 79 07 52 54
Maps and plans of Les Arcs ski resorts
All the information on this page has been supplied in good faith, we are not responsible for any mistakes. Please contact the proprietor of the establishment to check opening times and locations.
Geneva to Les Arcs transfer time = between 2h15 – 2h30 (weather/traffic dependent)
Distance from Geneva airport = approximately 214 km
Private transfers from Geneva Airport
Private transfers from Geneva to Les Arcs can be so much more comfortable than waiting for a bus, train or a shared journey. Our private transfer buses will be at Geneva airport waiting for you when your plane has landed, ready to take you to your accommodation in Les Arcs.
We check impending flight arrival times and try our best to be there, even if you are early.
With a private transfer you and your group can sit back and relax, knowing you are in the safe hands of 1st Lifts transfer drivers. Even catching up with some shut eye on the way!
Private transfers are really cost effective if there are up to 8 of you in the group. There are 8 available seats in each of our modern, comfortable vans. We can take groups of adults, or families including children.
Geneva airport transfers with children
When you book with us we always ask the ages of the group. That way are well prepared with child seats for the transfer from Geneva.
Booster seats and baby seats are available on request.
Geneva to Les Arcs: the route
Usually we take the main toll road from Geneva to Chambery, called the A41. Then we join the A43, leading to the A430 towards Albertville. At Albertville we join the N90, where we will start to drive up the Tarentaise valley and you can admire the mountains spotting Mont Blanc and getting really excited for your ski or bike holiday!
If there is a problem on any of the main roads, we have two alternatives to Albertville: the A40 or D1508. Although we will avoid going through towns if we can help it, as we want to get you to your destination as soon as possible.
We drop you as close to your accommodation as we can get, making your journey so much easier with all that gear.
Geneva to Les Arcs transfers, supermarket stop
We know of a great place on the way to Les Arcs to pick up some croissants, a Quiche Lorraine, freshly cooked pizza and have a cup of coffee if you are feeling a bit peckish after your flight.
By prearrangement we can also take you to SuperU in Albertville or the new E.Leclerc supermarche now situated near Moutier. It's a bit closer to home and a pretty good price range.
Geneva to Les Arcs in snow
The roads are very well cleared when there is snow fall, even the ones leading right up to the mountain resorts, but we can never predict the weather!
We all hope for lots of snow, so 1st Lifts is prepared.
Each driver is trained to put on snow chains in even the worst conditions – even in the dark.
We carry chains in each vehicle and we know when it is necessary to use them to bring your group to Les Arcs safely.
Your own playlist on the way to Les Arcs
If you have a playlist you would like to put on during your journey let us know! We'd love to hear it.
Video your journey singing to your favourite songs and upload it to the 1st Lifts Facebook page.
Make sure you tag your friends and family!
"The Les Arcs Train Station"
The train station in Bourg saint Maurice is often mistakenly called the Les Arcs train station, we suppose because it is the main route into Les Arcs from airports, from Paris and other major cities.
The Les Arcs train station is actually in the centre of a city called Bourg saint Maurice, which is at 840 metres and there is no skiing there! Although you can access the ski hill by the funicular, which whisks you up to Arc 1600.  The Bourg saint Maurice funicular is a short walk from the "Les Arcs Train Station", accessible with bags as you can cross a bridge over the train line.
1st Lifts can be booked to take you from Bourg st Maurice to one of the Les Arcs resorts: Arc 1600, Arc 1800 or Arc 1950.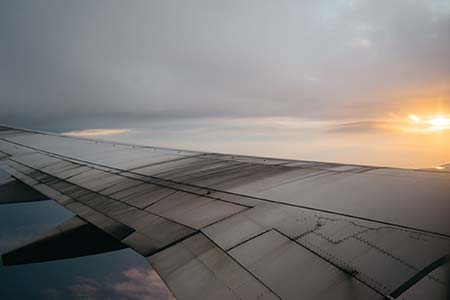 Les Arcs is a popular skiing, snowboarding, mountain biking and road biking destination which is part of the Paradiski domain in the Savoie region of the French Alps.
Les Arcs consists of 5 villages at different altitudes: Bourg-saint-Maurice (at about 744m above sea level), ARC 1600, ARC 1800, ARC 1950 and ARC 2000.
Open all year round, les Arcs gives access to the rest of the Paradiski area, linked by a funicular, trails and pistes to Peisey-Vallandry; and to La Plagne by the huge Vanoise Express, that takes it's passengers across the valley.
The 1st Lifts transfer company offers airport transfers to les Arcs from Geneva airport, Lyon airport, Grenoble airport, Chambery airport and all local train stations. Click for more information
Bourg-saint-Maurice, les Arcs
Bourg-saint-Maurice sits below Arc 1600, and is the last large town along the Tarentaise valley in the heart of the French Alps. Linked to Arc 1600 by a funicular railway, Bourg-saint-Maurice offers an abundance of restaurants and night-life in both the summer and the winter.
The surrounding mountains are good for skiing during the winter season, or hiking, mountain biking and road biking in the summer.
Bourg-saint-Maurice gives easy access to the Paradiski area via the funicular. To access the funicular go to the lower funicular station, which is behind the train station in Bourg. Buy a ticket at the ticket office.
The SNCF train station in Bourg-saint-Maurice is the last station for the TGV, Eurostar and Thalys from Paris (high speed train).
Bourg-saint-Maurice is only a 40 minute drive to Tignes, where summer glacier skiing is available on the Grande Motte.
ARC 1600, ARC 1800, ARC 1950 and ARC 2000
In 1968, the major works began developing les Arcs resort. The resort of Arc 1600 was the first to be built. Arc 1800 was built in 1975, Arc 2000 in 1979 and Arc 1950 in 2003.
There was once a cable car  from the centre of Bourg Saint Maurice directly to Arc 1600, but in 1989 it was pulled down and replaced by the aerial funicular, which took 3 years to build.
Each village offers restaurants, bars and accommodation with access to the mountain. More information can be found on the les Arcs website.
Les Arcs and the Paradiski area today
Today the Paradiski area consists of: 425 km of pistes (120 blues, 66 reds, 36 blacks, 10 greens) between an altitude of 1200 and 3250 metres. There are 2 glaciers, 2 snowparks,  boarder-cross tracks, a halfpipe, a waterslide, 3 luge tracks, 11 competition pistes and 153 km of cross-country pistes.
At the summit of les Arcs' ski area, the Aiguille Rouge (3226m), an unsupported cable car serves skiers in the winter season. It spans 1068 metres, with a vertical ascent of 533m.
In the summer there is 180 kilometres of marked trails for bikers, with 2,600 metres of vertical decent. Routes are reachable for every level, thanks to 20 chair lifts, which are adapted to hold bikes.  There are 22 runs including 8 Downhill, 5 Enduros, 3 Cross Country and 6 connecting runs.
Not to mention golf, hiking, white water rafting, tennis, para-gliding, swimming, adventure courses, horse-riding and rock climbing.
Click here for the official les Arcs website.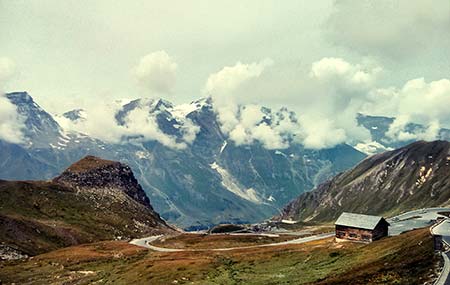 The Route des Grandes Alpes by bike is an experience in itself.
Also known as the Great Alpine Road, the Route des Grandes Alpes consists of winding mountain roads with amazing landscapes, stretching 684km from Thonon-les-Bains at Lake Geneva to Menton, at the shores of the Mediterranean.
The route includes 16 passes that are some of the highest in the Alps. Five of them are over 2,000 meters above sea level. The highest points are the Col de la Bonette (2,802 m), the Col de l'Iseran (2,770 m) and the Col du Galibier (2,645 m).
What is a Col?
The lowest point of a ridge or saddle between two peaks, usually meaning there is a pass from one side of a mountain range to another.
About Route des Grandes Alpes
Route des Grandes Alpes is open after the snow melt between June and October. Be sure to check that your route is open before you set off. Snow can stick around until June. Check the Cols are open on the InfoTrafic website.
Follow the route through the national and regional parks of the Chablais, Vanoise, Queyras, Ubaye and Mercantour. On the way you will see the unmistakable symbols of the French Alps: Mont Blanc and Les Ecrins.
Discover the forts dating from the 16th to the 20th century, mostly located along the French-Italian border.
Route des Grandes Alpes incorporates several sections of the Tour de France, including the passes: Aravis, Cormet de Roselend, Iseran, Galibier, Izoard, Bonette and Cayolle. Those who make it to the end will be awared with the Borne d'Or diploma.
Please plan carefully for your trip. This post is for information only. 
Sections of Route des Grandes Alpes by bike
Thonon-les-Bains to Saint-Jean-de-Sixt, 7h00 : 91k
Saint-Jean-de-Sixt to Beaufort, 3h30 : 51k
Beaufort to Bourg-Saint-Maurice, 3h30 : 42k
Bourg-Saint-Maurice to Lanslevillard, 6h00 : 77k
Lanslevillard to Saint-Michel-de-Maurienne, 2h30 : 43k
Saint-Michel-de-Maurienne to Col du Lautaret, 3h40 : 43k
Col du Lautaret to Briançon, 1h30 : 28k
Briançon to Guillestre, 3h20 : 49k
Guillestre to Jausiers, 2h30 : 40k
Jausiers to Barcelonnette, 1h00 : 8k
Barcelonnette to Guillaumes, 5h20 : 60k
Guillaumes to Saint-Sauveur-sur-Tinée, 3h00 : 42k
Saint-Sauveur-sur-Tinée to Sospel, 6h00 : 80k
Sospel to Nice, 3h : 50k
The official Route des Grandes Alpes website Move your Alps offers helpful information and advice.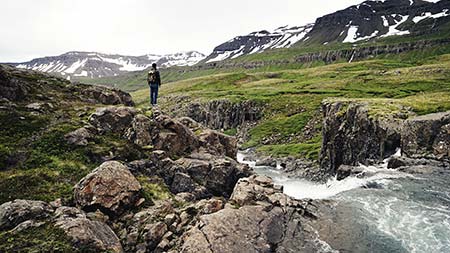 There are some spectacular hikes in the Alps with dramatic alpine scenery and unspoilt breathtaking landscapes.
This post focuses on Hiking the Tarentaise Valley and Maurienne Valley.
Both valleys offer trails for families, routes for hikers and some that are for the more devoted.
Vanoise National Park
The Vanoise National Park is located in the French département of Savoie (in the Rhône-Alpes region). The Park is a wide open space between the Tarentaise Valley and the Maurienne Vallery that you can use freely – with respect. It is the biggest protected area in the western French Alps with over 600km of footpaths inside the park.
Rules of the park: stick to the trails. Visitors and people who live here have a duty to respect the area and leave behind no trace. Take all your rubbish with you and please do not pick or collect flowers, fruit, insects or minerals.
The Park can be reached from Modane to the south (access to the Maurienne area), from Bourg Saint Maurice to the north (access to the Haute Tarentaise area) and or Moûtiers to the west (access to the Tarentaise area). The Italian border is located to the east, with 14 km of border shared with the Italian Gran Paradiso National Park.
Click here to see the area on google Maps
In the summer in the Vanoise National Park you can find an abundance of wildlife such as marmots, ibexes, chamois, the Royal eagle, black grouse, the great horned owl, the tridactyl woodpecker, the blue thistle, linneus borealis or the Piedmont primrose.
Footpaths inside the Vanoise National Park
Exploring the Vanoise National Park
Hikers seeking mountain accommodation
Hiking in the Vanoise National Park
The Park is crossed by some major hiking routes:
The GR® 5 hiking trail – 10 days in the Vanoise National Park
The GR®5 is also known as the European long-distance hiking trail (E2). Some 2500 kilometres long the GR®5 starts in the Netherlands and finishes in Nice. It crosses the Ardennes, the plateau in the Lorraine region, the Vosges mountains, the plateaux and gorges of the Jura, ending up in the Alps and the Vanoise National Park (from Peisey-Nancroix to Modane).
---
The GR® 55 hiking trail – 7 days in the Vanoise National Park
The GR® 55 trail is a "High Mountain" version of the GR® 5. The GR® 55 the GR® 5 in Tignes and joins it again in Modane (for the stage to up Thabor mountain to the refuge just outside the park) via Pralognan-la-Vanoise.
Beautiful views and permanent snow fields can be seen at the col de la Leisse (2,758 m) and the col de Chavière (2,796 m).
---
Via Alpina / Red trail – 7 days in the Vanoise National Park
The red trail is a route linking the eight Alpine countries of Italy, Slovenia, Austria, Germany, Liechtenstein, Switzerland, France, and Monaco. It crosses the main chain of the Alps several times, linking Trieste to Monaco and Bavaria to Liechtenstein.
Tarentaise valley
The Tarentaise Valley is a valley created by the Isère River in the heart of the French Alps. Famous for it's ski resorts from Val Thorens to Val D'Isere, the forests in the Valley are also riddled with hiking trails.
Hiking the Paradiski area in the summer
The Paradiski area includes the villages of Vallandry, Plan-Peisey, Peisey-Nancroix, Landry, Bourg st Maurice, Arc 1600, Arc 1800, Arc 1950, Arc 2000 (Les Arcs), Villaroger, Plagne 1800, Plagne Centre, Plagne Aime 2000, Plagne Villages, Plagne Soleil, Plagne Bellecôte, Belle Plagne, Montchavin-les-Coches, Plan Montalbert, Champagny en Vanoise.
Overall the Paradiski area offers over 500km of marked hiking/walking routes on an over all of 6700m gradients.
The Vanoise Express ski-lift links La Plagne to Peisey-Vallandry and is open in July and August for those who want to use the whole resort. Between these months the chair lifts are also open for those who would like to take a more relaxed journey.
Vallandry, Plan-Peisey, Peisey-Nancroix and Landry sit on the north side of the Vanoise National Park and give direct access to the GR®5.
The Maurienne valley
The Maurienne Valley was the old passage between France and Italy, running from east of Chambéry to the 'Arc' water springs and glaciers just past Bonneval.
Haute Maurienne Vanoise, villages
Bonneval-sur-Arc 1800 M
Méan Martin and Grand Roc Noir tour – Hike starting from Bonneval-sur-Arc – 4 days
One of France's most beautiful villages; stone houses with stone-slab roofs.
Bessans 1750 M
Bessanèse tour (between France and Italy) – Hike starting from Bessans – 5 days
Bessans offers a large network of hiking trails between the Vanoise National Park, the Avérole valley and the wilderness of Ribon valley.
The village itself is characterised by rich heritage where you will find wall paintings, Baroque chapels, engraved stones and artisan sculptors. The legend of the Devil of Bessans characterises the originality of this traditional culture, which is still alive today.
Val Cenis 1400 – 2800 M
The two french villages of Val Cenis Lanslebourg and Val Cenis Lanslevillard have a balance of modern and traditional, nature and man made. Discover extensive Baroque heritage and 12 restored chapels. Or make the most of the many shops, crafts and activities.
The Mont-Cenis pass links France to Italy, where there is a large turquoise Alpine lake, the pyramid museum and Alpine garden. The pass was an invasion route built by Napoleon I in 1803–10.
Sollières-Sardières 1300 – 1500 M
Set on the south side of the Vanoise National Park, Sollières-Sardières is a village made up of 3 preserved hamlets. A 93-metre high monolith protects the village. On the west of the river, stretches l'Endroit, a mountain plateau.
There is plenty of hiking among the plains, glades and forests of the Vanoise National Park.
There is an archaeology museum that traces 6000 years of history in the Maurienne mountains and uncovers the Neolithic past of Sollières-Sardières.
Bramans Val D'Ambin 1250 – 1800 M
Bramans Val D'Ambion is perfectly situated at the crossroads of the GR®5, Tour de Maurienne or the Grandes Alpes route.
When walking or hiking please take all your rubbish with you.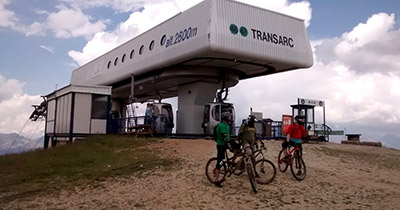 Paradiski is now one of the worlds largest biking areas consisting of Peisey-Vallandry, Les Arcs and La Plagne. The Vanoise Express links La Plagne to Peisey-Vallandry and is open in the summer months for bikers who want to use some or all of the resort.
What is known as "Les Arcs Bike Park", in partnership with Kona, is the whole domain; a huge FFTC approved area for bikers which is accessible to all abilities and all types of riding including Downhill, Enduro, and Cross Country.
It is open from beginning of July until the end of August.
With 2,600 metres of vertical decent there are 180 kilometres of marked trails.
Routes are reachable for every level, thanks to 20 chair lifts, which are adapted to hold bikes.  There are 22 runs including 8 Downhill, 5 Enduros, 3 Cross Country and 6 connecting runs.
The runs include: 5 green runs, 8 blue runs, 6 red runs and 3 black runs.
There are practice parks and a freestyle area in Arc 1600.  There are 2 aerial courses in the forest made up of aerial gantries, a Slopestyle with linked obstacles that are more or less aerial and 4 cross-country natural courses made up of jumps and banked corners.
Route 66 is a blue Enduro run is one of the longest runs in the world at 34km.
The Woodstock run is a blue Downhill run with banked corners in the forest, a treat for both lower levels and experienced riders alike.
Look out for the Mountain Biking topographical guide, free with all mountain bike passes. It show all the trails in detail, IGN maps, photos and descriptions of the runs in Paradiski.
Take a look at the trail map here www.lesarcs.com
Mountain bike tours and adventures
www.tarentaise-tours.com/downhill-mountain-day
When biking please take all your rubbish with you.
Bars and Restaurants
There are plenty of bars and restaurants available to you the Paradiski domain, for lunch, dinner, on the piste with terrace views and vin chaud!  The bars and restaurants of Paradiski are listed here for your information with website links, if available.
La Vache, Peisey Vallandry
La Vache is a small, beautifully located mountain restaurant. The perfect place for a cold beer on the terrace or a glass of wine with friends! The ambience is relaxed, with live music nights and an interesting and varied delicious menu. You can pop in for coffee or spend all afternoon relaxing with the most amazing view.
Bar Mont Blanc, Peisey Vallandry
On piste ski-in, ski-out bar with a terrace in Vallandry, part of the Paradisi.  Extensive food menu for lunches, afternoon tapas and evenings. Friendly atmosphere.  Looking for a good night out?  Plenty of party nights for holiday makers, locals and seasonaires alike. DJ's, live music,  seasonaires nights, live sports, fancy dress and theme nights.   Open every day from 9am until 2am in the winter season.
Le Golf Les Arcs
The restaurant Le Golf Theme is a buffet menu that changes every evening.  Restaurant le Petit Zinc à la carte is an Italian themed restaurant, available for evening meals and Restaurant le Mont Blanc specialises in Savoyard meals like fondues and raclette.  Please reserve for the latter two.
Phone +33 4 79 41 43 41 or visit Le Golf Les Arcs website
Le Savoy Restaurant, Arc 2000
Located on the snow front in Arc 2000 in the residence La Cime des Arcs is a Savoyard restaurant.   Eat at noon or evening, on the terrace or indoors.  Every day, pancakes and waffles are served. www.lesavoy-restaurant.com
L'Arpette Restaurant, Arc 1800
Self service restaurant with a large terrace, and great views.  Every Wednesday there is a DJ from 15.30 until the mountain closes.  www.arpette.fr
Le Chalet de L'Arcelle Restaurant, Arc 1600
The Arcelle, it is a typical mountain chalet, an old barn restored and enlarged by local craftsmen. In the heart of Paradiski, in the Arc 1600 resort, opposite the ESF office, it is accessible by skiing down the Combette track. Christine and Pascal Louvel welcome guests every day, for a gourmet lunch on the terrace facing the slopes, or inside in the warm by the fireplace.  larcelle.fr
Chalet des Verdons Sud Restaurant, Champagny
Piste side mountain chalet restaurant on the south side of Champagny.  Typical Savoyard food with a modern twist.  A good place to sit and warm up with a vin chaud in front of the fire.
Roc des Blanchets Restaurant, Champagny
Mountainside restaurant at 2100m above Belle Plagne & Champagny, this Alpine ski restaurant has a terrace with great views.  Local Savoyard dishes made from regional cheese and meat, Roc des Blanchets is known for good food at a good price.
Le Choucas Restaurant, Arc 1800
Traditional Savoyard food and dishes are found  in Le Choucas Restaurant in Les Arcs 1800. Fondues, tartiflettes, raclettes and other local dishes. Make sure you book, as it can get busy during peak season.
Au Bon Vieux Temps Restaurant, Aime La Plagne
Home made local specialities, Au Bon Viex Temps restaurant offers a free shuttle bus service (call to book in advance).  Soak up the sun on the terrace or dine inside.
Mountain Cafe Restaurant, Arc 1800
In the heart of Charvet in Arc 1800 the Mountain Cafe Restaurant in Arc 1800 is a Tex-Mex restaurant, serving fajitas , fabulous chili con carne, or triple Mountain burger specialties of the house.  In summer every Wednesday night are theme nights (giant paella, mussels/fries, chili con carne), where you may end up dancing into the night.
Le Plein Soleil Restaurant, Montchavin Les Coches
Mountain restaurant at 1811m, which is extremely popular, Le Plein Soleil serves an imaginative menu, with very good food using local produce. Take a long and leisurely lunch on the terrace, with great views; or fine dine in the evening choosing from 5 main courses, 2 of which are fresh lobster and a steak.  A tapas menu is available on Sunday nights.  www.lepleinsoleil.com
Belliou La Fumée Restaurant, Les Arcs 2000
Open in the winter and in the summer this little restaurant located in Pre St Esprit  is superb. Dishes include seafood, meat, grills and more. Open during the winter and the summer Belliou La Fumée has an outdoor sun terrace, swimming pool and Jacuzzi, so can have a drink, snacks, breakfast, lunch or take a dip in the pool.  There is a free shuttle down to Pre Saint Esprit.   Remember to book to avoid disappointment.
Le Plan Bois "Chez Laurette" Restaurant, Montchavin
Mountain restaurant located about 500m from the top of the Lac Noir gondola.  A flavoursome Savoy cuisine, warm atmosphere in a stunning setting.
Les Pierres Blanches Restaurant, Les Coches
This family restaurant at the top of the Pierres Blanches chairlift and the bottom of the Dos Rond chairlift has run since 1975.  Terrace seating 250 and a solarium with an unbeatable view of the valley and the Mont Blanc.
Chez Clarisse Restaurant, Arc 1800
Local cuisine and typical Savoyard french food in a warm, cosy atmosphere.  Large terrace and warm cosy interior.
Laisonnay Refuge, Champagny-en-Vanoise
Traditional Montagnard restaurant offers tartiflette, raclette and fondues made from recipes passed down from their grandparents. All the hot dishes are made in house.  Serves lunch between 12.00 and 14:00, and dinner between 19:00 and 21:00.
They also offer dormitory accommodation.  A great place not only for hikers, but also for those of you who would just like to spend a night in the mountains.  www.laisonnay.com
La Bergerie Restaurant, Plagne Village
Meaning "Sheep Farm", La Bergerie is socated at 2100 m altitude and is accessible for skiers and pedestrians. It is on an old mountain chalet rebuilt in 1993 Agnes, Robert and their children to offer you a warm welcome.  More than just lunch on a sunny terrace. restaurant-la-plagne.com
Le Joli Bois Restaurant, Les Coches
Ideally located at 50m of Vanoise Express train, Joli Bois is in the heart of the Paradiski ski area, in the forest of Montchavin (Plagne). The Joli Bois team serves you lunch on the terrace and a superb view of the tarentaise valley and Mount Blanc.  www.joli-bois.fr
Off Piste Guided Skiing & Touring
From December to February off piste guided skiing and touring is a truly beautiful way to experience the mountain in winter; away from other people. Make your way up, skinning, and enjoy an unforgettable downhill run. Beginners and experts can choose from different itinerary's to suit.  Guides des Arcs also offers ice climbing.  Guides Des Arcs Website
Spas and Beauty Treatments
Les Sources de Marie, Les Arcs 1950
Heated indoor pool, a sauna, steam room, massage therapy and beauty treatments.  Deep Nature Spa is at Les Sources de Marie in Les Arcs 1950. Two treatment rooms, which includes a double. Herbal tea provided.
Open from mid-December to the end of April every day from 10:00 a.m. – 8:00 p.m. Call +33 4 79 04 34 34, email [email protected] or visit the website for more information.
Le Golf Les Arcs
Three star hotel in Arc 1800 offers 3 restaurants and a Deep Nature Spa. Sauna, steam room, relaxation room, indoor relaxation pool and whirlpool alongside algotherm treatments such as massages, body treatments and facials.  Conventional treatments and the "Premier Spa" for children from 6 to 15. Advisable to book. Open every day from 10am to 1pm and from 3pm to 8pm, in winter.
Phone +33 4 79 41 43 41, email : [email protected] or visit Le Golf Les Arcs website
Heli-Skiing or Pleasure Flights
Heli Mountains based in Les Arcs 2000 offers pleasure flights or heli-skiing in and around the area.  Helicopter drops with a Mountain Guide.  Heli-skiing finishes with lunch in a typical local restaurant.  www.helimountains.com
Go Bowling in Les Arcs 1800!
For a bit of night time entertainment or aprés ski; there is a bowling centre in L'Arc 1800 where a bar and snacks are also on hand.  Open throughout the winter season December to April.
Les Arcs 2000 Igloo Village
The Igloo Village in Arc 2000 is the biggest in France.
Inside the Igloo Village is an ice sculpture gallery, bars, a restaurant and a dance floor.
Enjoy a break from skiing at one of the ice bars open from 10.00 to 16.30.  Have a coffee on the terrace whilst soaking up the sun or venture into the giant igloo to enjoy the indoor bar where the chairs are carved in ice.
The restaurant opens between 19:00 to 20:30 and is reservation only.  Begin your evening with a glass of mulled wine followed by a delicious Savoyard meal of fondue.
You can even spend the night at the ice hotel, on a bed of ice in a giant igloo.  Rooms can sleep 2 or 4 people.   Sleep in snug sleeping bags at 2000 metres above sea level!
The ice cave gallery contains ice animals, mermaids and other sea creatures carved out of the walls, open from from 10.00 to 16.30.  Adults: 5 euros, Children – 12 years: 4 euros, Children – 6 years: free.
Pedestrians can get to the Igloo Village by taking a brisk snowshoe walk.
Find out more www.village-igloo.fr
Tobogganing
Toboganning is great fun for children and adults alike!  Paradiski has a 4 toboggan runs.
The toboggan run in the Rodéo Park at Arc 2000 is 3km, and you can speed down it all day until the runs close.
Mille8
Mille8 is a new area in Arc 1800 which will open until 7.30pm every day, 8.30pm on Thursdays.
There is a toboggan run, an illuminated and themed discovery trail in the forest, a freestyle snow park, a beginners area and a secure children's play area. Inside the Aquafun Centre will be a pool, bubbling massage beds, whirlpools, cascades, caves, water games area for children, a wellness centre and a fitness centre.
Walkers and skiers will both be able to access Mille8 via a new 8-person cable car (Télécabine des Villards) from Arc 1800.  Entry to the ski area is included in all ski passes.  Yay!
Bars and Restaurants
There are plenty of bars and restaurants available to you in Les Arcs 2000, Les Arcs 1950, Les Arcs 1950, Les Arcs 1600 and Villa Roger alike. We have listed some on our blog post "Paradiski Restaurants" to help you choose!
Snow Shoeing
If you like hiking, you will love snow-shoeing!   Hire some snow shoes from many of the ski hire/sports shops around the area.   Take a guided tour for a full or half day with a local guide, off the beaten track to discover the forests and animals of the area.
Evolution2 offers guided snow showing and more www.evolution2-lesarcs.com
This page is written for information only.  1st Lifts cannot be liable to any disappointments or wrong prices.